Group Managing Director, Dubai
Simon founded Quest Search and Selection in 1994. He was educated at Birmingham City University and Cranfield School of Management. Simon worked at Michael Page prior to setting up Quest. As well as overseeing the UK and Dubai, he recruits within Retail and Ecommerce. He is based in Dubai where he has set up Quest's Middle East office but he is in London every month meeting candidates. He is also the Founder and Publisher of Retail Gazette and Retail Moves
simon.whittington@questsearch.co.uk
Emma Whittington is the Chairwoman of Quest Search & Selection. She is based in Dubai and has responsibility for business development. Emma is a graduate of Pembroke College, Oxford University. She joined the London based Mondrian Investment Partners Limited in 1995 and worked there until 2012 as a Senior Portfolio Manager. Emma covered many Asian markets and had a particular analytical interest in the Consumer Industry. Prior to joining Mondrian, she began her investment career at the Dutch bank ABN AMRO and later joined the Japanese bank Fuji Bank as part of their Investment Management department.
emma.whittington@questsearch.co.uk
Rachel Bowman is the UK Managing Director of Quest Search & Selection. She is based in our Marble Arch office in Central London. Rachel is a graduate of Manchester University and has over 14 years recruitment experience from both top London recruitment businesses and in-house at Sky. She brings with her an in-depth knowledge and network in the marketing & digital space and a passion for innovation. Rachel is responsible for UK growth and expansion into new markets.
rachel.bowman@questsearch.co.uk
International FMCG, Dubai
Vanessa joined Quest in August 2016. She has a degree in Law and started her career as a Crime and Tax Paralegal before training as a Recruitment Consultant. Vanessa was initially tasked with expanding the Dubai office's FMCG desk and now focuses on sales and marketing role in tobacco, alcohol, confectionary and soft drinks ranging from AED 15K – 65K per month in the MENA region.
Vanessa@questsearch.co.uk
Consultant – Hospitality and Food & Beverage Sector, Dubai
Thea Joined Quest's Dubai office after having a successful international career in Hospitality management spanning 10 years. Her experience has proven to give her a niche understanding of the luxury Hospitality & Leisure market. She specialises in roles within internationally renowned 5 star hotel groups, luxury independent restaurants and QSR.
Thea.Kearse@questsearch.ae
Divisional Manager, London
Samantha Silva heads up the UK Retail team from Quest's London office. Her specialist areas include nationwide Retail Operations recruitment across all sectors and also Head Office recruitment across the South and Midlands. Samantha joined Quest as a graduate and has worked her way up during ten years' recruitment experience. She has managed the retail team over the last six years, including a one-year secondment in Manchester. Samantha has won a number of internal accolades and awards and has become the most successful consultant in Quest history.
Samantha.silva@questsearch.co.uk
Rubee recently joined the fashion team at Quest with 7 years' experience in Fashion Buying within high profile brands including Net-A-Porter, Ralph Lauren and Timberland. Rubee completed a Fashion Design and Technology degree from Manchester Metropolitan University, prior to pursuing her career within Retail. With her invaluable understanding of the retail industry, her specialist areas are recruiting for head office roles including Buying, Merchandising, Design and Production/Technical roles.
admin@questsearch.co.uk
Renu has a Bachelor in Commerce from the University of Gujarat. Renu's expertise is clearly reflected in the assignments she has successfully completed for multinational companies in Asia Pacific, GCC and MENA regions. Executive roles she has filled in the top tier international fashion and consumer brands include country-level General Managers, Retail Operations, Merchandising, Marketing & Digital, E-commerce, Wholesale Management, Retail & Store Development, Visual Merchandising Professionals along with Finance and HR Professionals across the regions.
Renu.Dalani@questsearch.ae
Consultant - International FMCG, Dubai
Rainer joined Quest in January 2016. He has a Law Degree from Queen Mary University London and previous experience as a Marketing Manager for a retention marketing company based out of London. Rainer now specialises in FMCG recruitment across multiple distribution channels throughout the MENA region.
Rainer.Iveson@questsearch.ae
Olivia is the Head of Retail for Quest Search & Selection focusing on senior recruitment across the Gulf region. Olivia has nearly 5 years recruitment experience from Michael Page UK & Middle East specializing solely in the Retail Sector. Previous to that Olivia has a Fashion & Textiles Degree from Leeds University, and a strong background in Business Development from a leading global mobile provider. Olivia specialises in placements of C Level Executives, Directors, Managers and Executives within Operations, Commercial, Buying & Merchandising , Design across MENA region & Asia Pacific.
olivia@questsearch.ae
Divisional Manager, London
Marcel Chahine heads up the UK-based International Team. He has a degree in Business Management and worked in property and leasing for several years before joining Quest in 2007. Marcel has an exceptional level of industry knowledge and an unparalleled network of contacts. He and his team focus predominantly on opportunities across Europe, Middle East and Africa although they have also worked on assignments across the Caribbean and Asia – never one to disappoint a client!
marcel.chahine@questsearch.co.uk
Karolina joined Quest in March 2016 after having a successful career in retail management. Having previously worked at Vodafone and Lloyds Bank she gained management and sales experience . Specialising in Retail Operations and Head office roles in the Luxury Boutique, Jewellery and accessories sectors.
Karolina.Plaskaty@questsearch.co.uk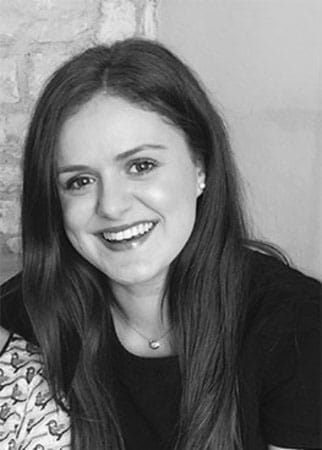 Emma is part of the Fashion Team at Quest, and specialises in stores, merchandising and logistics roles for premium brands across the UK. After completing a BA Geography Degree at the University of Nottingham, she travelled South America before joining the Boots Graduate Scheme. She spent a year in various retail management positions in London, and joined Quest as a Consultant in 2016.
Emma.Hutchinson@questsearch.co.uk
Managing Consultant, London
Barry Hopkins joined Quest Search in 2016 to lead the digital business across consumer markets. He began his career working for TGI Friday's, Game Group and O2 Telefonica before moving into recruitment. Barry has 12 years' recruitment experience specialising within the retail, hospitality & leisure sectors.
Barry.Hopkins@questsearch.co.uk
Jennifer is a Recruitment Resourcer at Quest Search and Selection whilst also completing a level 3 Business Administration Apprenticeship. As part of the retail team, she focuses on resourcing and market mapping the best talent as well as supporting the wider team across all divisions. Prior to joining the business, Jennifer worked in the retail industry with global leading flagship stores in central London. She is fluent in both Italian and Spanish.